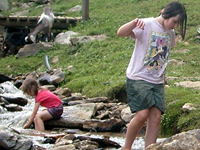 Getting Wet
Randall Glen is full of creeks, ponds, and springs. There's nothing like wading in a creek and looking for salamanders, or splashing around in the Bluegill Pond. And we have our own Sliding Rock, too, that's made water fun for generations of mountain kids.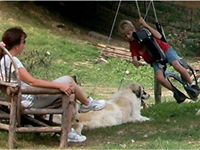 Just Plain Having Fun
At Randall Glen it's easy for kids-and grownups-to find old fashioned fun without high-tech toys or city dangers. We've had moms tell us, "My kids haven't stayed inside the cabin since we got here-even the teenagers!" They've been collecting cool rocks, chasing fireflies, building dams in the creek, swinging from grapevines, and enjoying other make-your-own fun.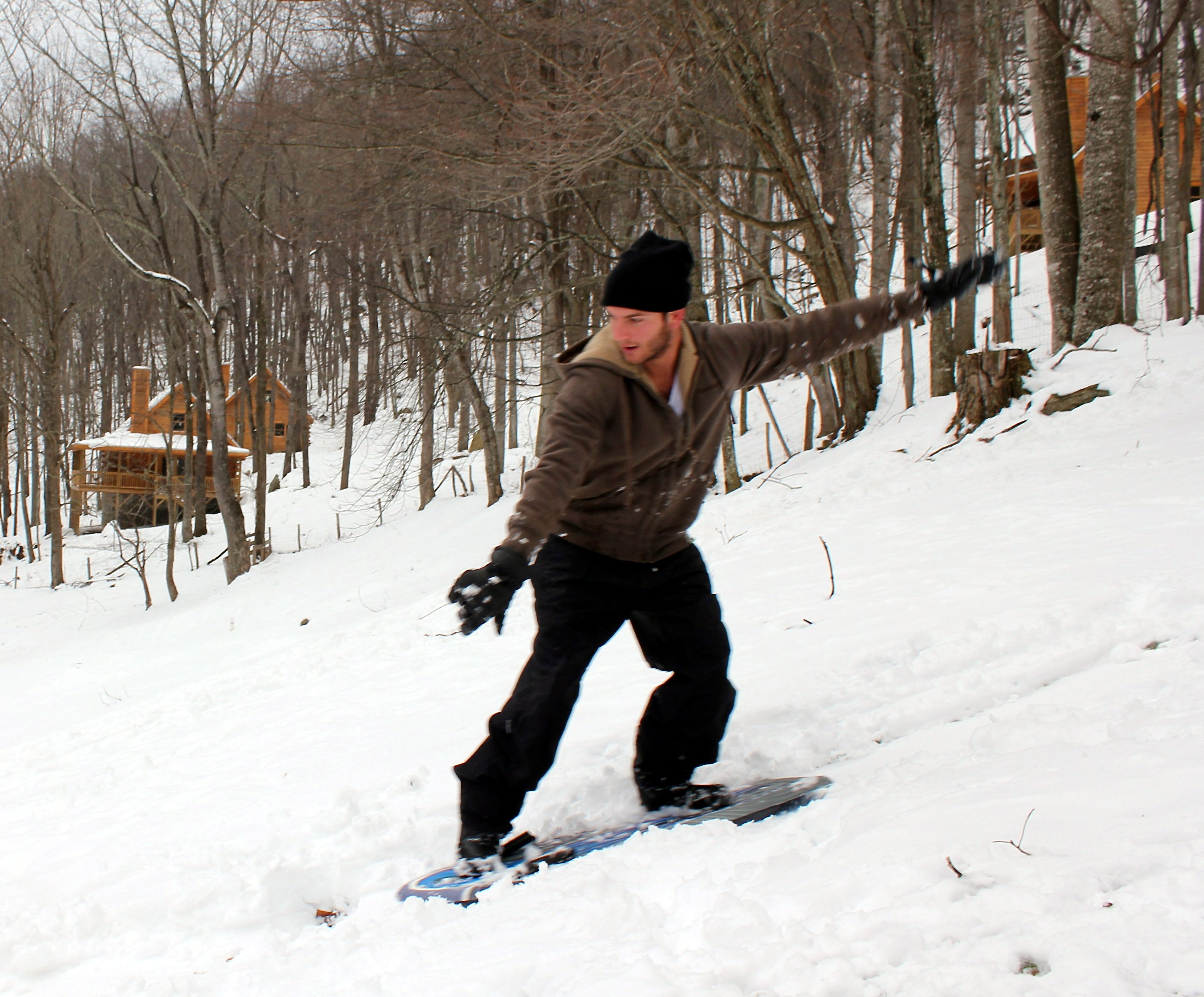 Sledding
The games lawn turns into a sledding hill when we have snow. Gentle-to-steep slopes make good sledding for every age, and we have all kinds of sleds and tubes. And in the summer, the saucer sleds work great on the grass!