Finding the Perfect Match
Our first and foremost goal is the well being of our pups. We want to place them in homes that will assure them a happy and fulfilled life. Great Pyrenees make wonderful family companions, but they are also a working breed. These athletic and dedicated dogs need a job to do and property on which to do it. And they need to live outdoors. If you can provide this for your puppy you'll be rewarded with a wonderful lifetime relationship. Your Pyrenees will be a loving and faithful friend while basking in the satisfaction of a job well done.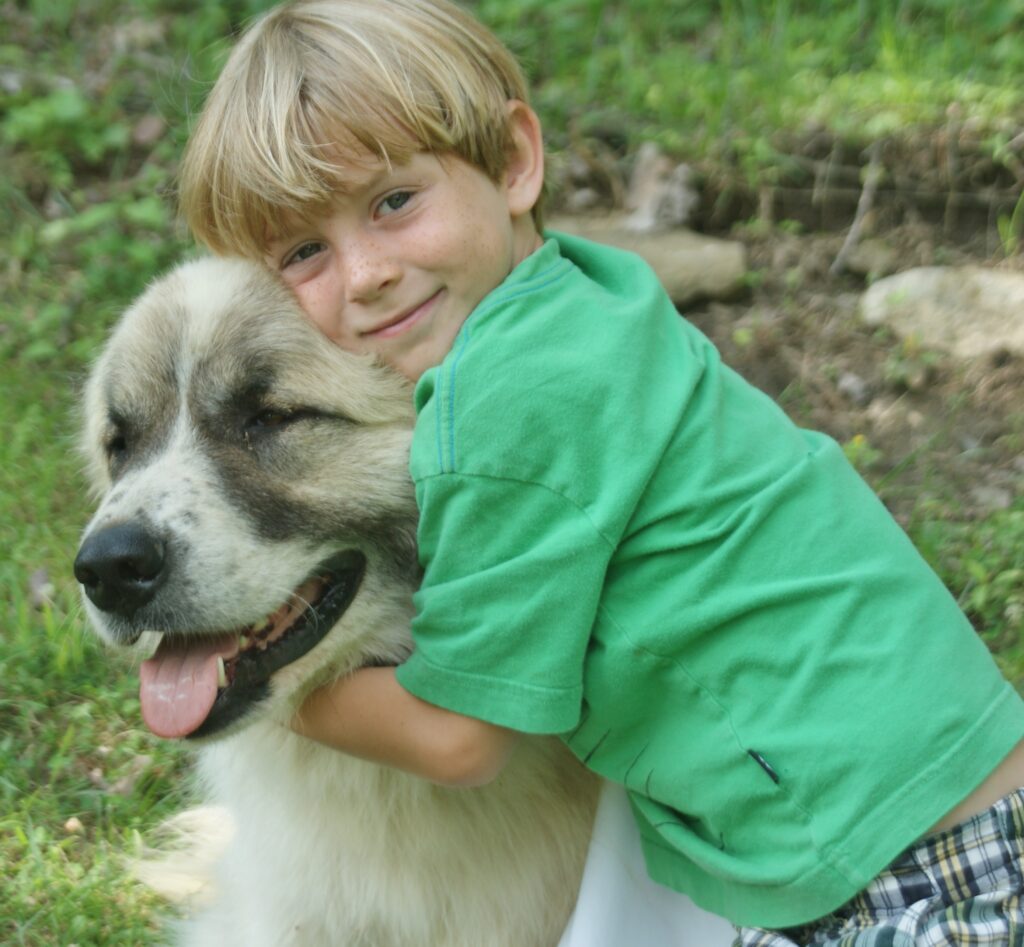 Perhaps you have a large farm and need a guardian to watch over many acres and many animals, or maybe you have just a few acres and a few chickens. In either case your Pyrenees will be happy because it's doing the job that's in its genes, developed over thousands of generations. But a Great Pyrenees is not meant to be a house pet. The same dog who would delight in keeping you company in the big outdoors is likely to become frustrated and neurotic if denied a job.
We're delighted to place our pups with families. They love children, they love spending time with you. But for the well being of our adopting families and of our pups, we will not place them to be house pets. We require a bare minimum of one acre of property, some variety of guardian job, and the assurance that they will live outdoors.
Make a Perfect Home
For a Pyrenees Pup