The Parents of Our Pups Are Working Dogs, Farm Born and Raised
They Are Registered With the Continental Kennel Club
And DNA-Tested 100% Great Pyrenees
Randall Glen Eleanor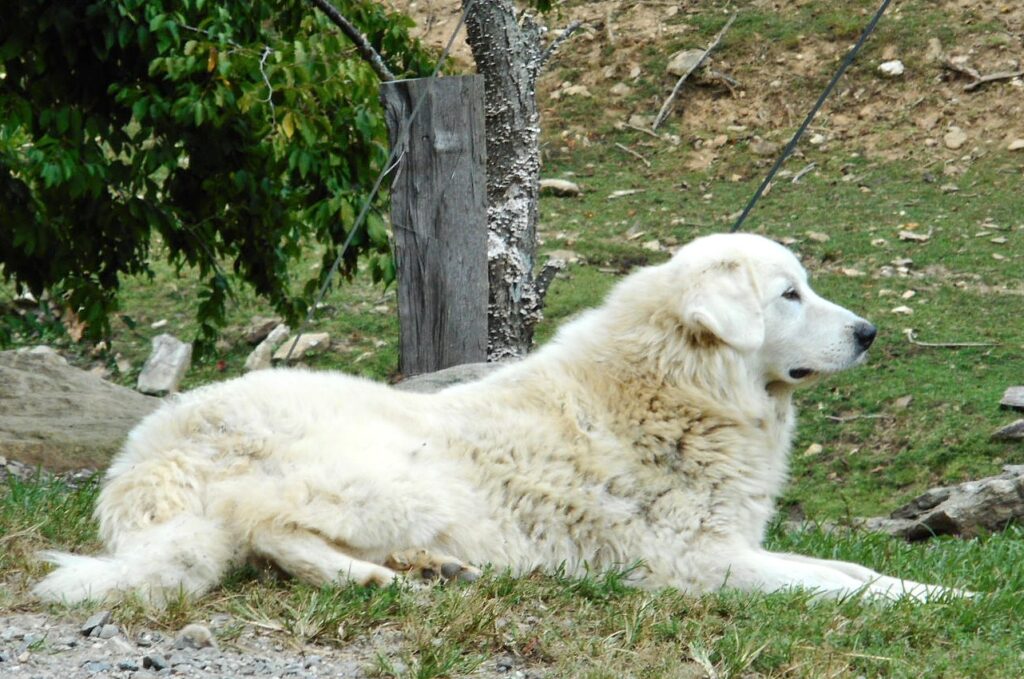 Eleanor is our Alpha female and our most loving dog. She is mostly white, with caramel marking on her head and ears. Both her parents were badger marked, and she passes this down to some of her puppies. A superb guardian, Eleanor is large for a female and throws big pups.
Randall Glen Amy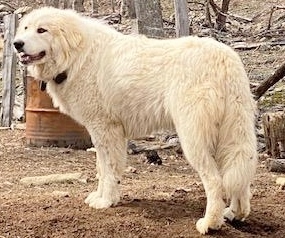 Amy is extremely intelligent, very kind, very willing, and very responsive. She's an "in your pocket" dog who loves to be with people yet takes her guardian job seriously. Extremely vigilant, Amy is up on our mountain every night, and recently took on a bear. She is white with quite a bit of caramel marking on her head and body. She throws both white and badger marked pups.
Randall Glen Janie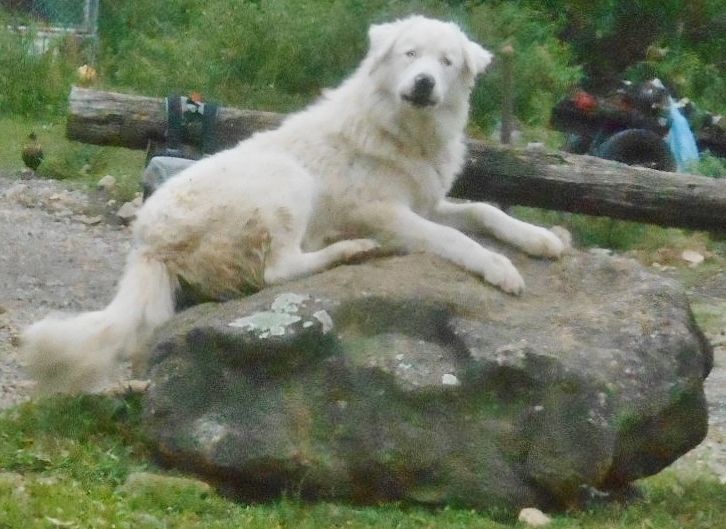 Janie is a big dog with a huge heart. She loves people, she loves her farm animals, she loves our puppies no matter whose they are. She helps raise and train all our pups. And Janie is a vigilant guardian. She's constantly on watch, particularly for predators in the air, and we have seen her take on a bear. Janie is pure white.
Randall Glen Luke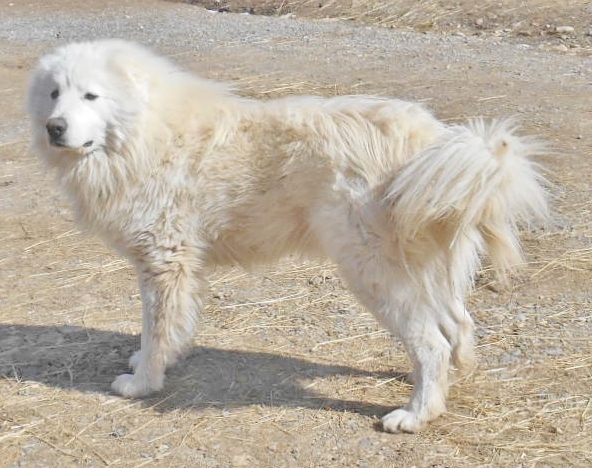 Our Alpha male, Luke is a very cheerful dog and an excellent guardian, kind with people and hard on predators. He will go all out to protect his flocks. He is all white with a luxuriant coat.

Boyd Cove Snyper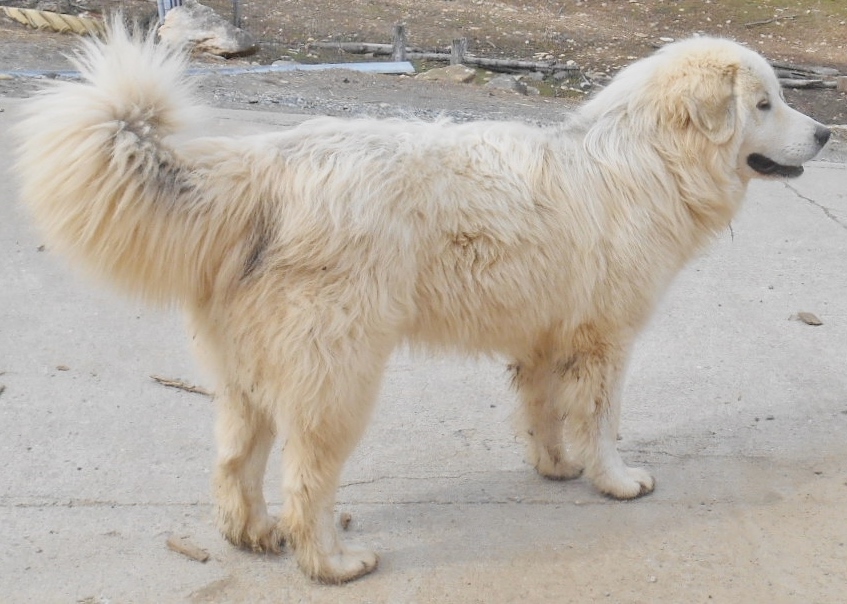 Snyper is a big, burly dog with badger marking. He's a powerful guardian and he's a gentle companion to people and livestock. He's kind to puppies and loves to spend time with people.
Superior Parents of Superior Pups